Start Small Think Big is a non-profit organization focused on providing free legal, marketing, and financial services to small business owners, historically and presently marginalized by systems of oppression. I was brought on board to build out a robust organic social media strategy that centered DEI, restructure content creation processes, and grow the organization's overall brand.
Consulted on organization rebranding, visual asset/social media templates development, anti-racist and equity messaging and strategy, and content management processes
Sourced content prioritizing DEI and racial bias topics found in professional spaces and the small business ecosystem, including but not limited to toxic productivity; systemic barriers faced by Black, Latinx, and low-income small business owners; and prioritizing small businesses over large corporations
Developed new content pillars and diversifying content to targeted audiences in the small business ecosystem
Increased brand awareness by 834.1% and engagement by 394.1% from Sept 2021 to July 2022
Pioneer Works is an artist-run cultural center that opened its doors to the public, free of charge. I was responsible for the strategic planning, community engagement, and content creation for their social media platforms—Facebook, Twitter, and Instagram.
This post generated 1000+ likes and received 20 comments.
Introduced and implemented IG Reels, which resulted in 6K+ views on nearly 90% of Reels posts
Built social media infrastructure for effective collaboration across 4+ departments to market upcoming programming, events, and Pioneer Works store for the center. Programming includes Second Sundays, Brand New Heavies exhibition with Mickalene Thomas and Racquel Chevremont, and Supper Club series featuring renowned NYC chefs
Generator Z is an ideas lab that launched in 2020 to empower a diverse group of teens and afterschool providers to reimagine the future of afterschool in Southeast Michigan and Western New York. One thousand teens ("Generators") shared their personal stories and ideas for afterschool programming that became tangible solutions, providing feedback and insight to afterschool providers, and received $1,000 for their work. Afterschool themes guiding providers and Generators included identity & acceptance, growth & wellness, life skills & balance, and more!
This social media presence was completely teen-/youth-centric, creating space and uplifting the joy, innovation, and experiences of Gen Z!
Built a social media presence from scratch and grew IG account to 700+ followers in less than 6 months

Published multiple viral posts that received 500+ likes
Developed social media strategy to generate 1000+ Generator and provider grant applications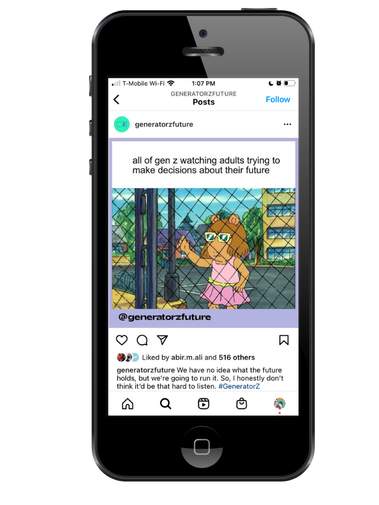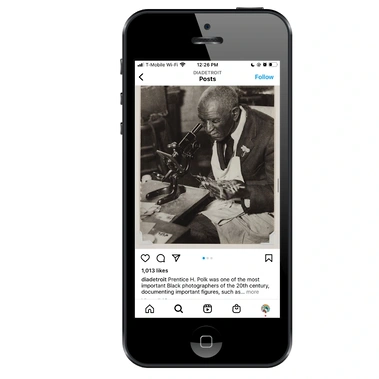 Detroit Institute of Arts (DIA)
Launched the social media campaign for the I.D.E.A (Inclusion, Diversity, Equity, and Accessibility) initiative by showcasing and uplifting work by artists of color and spotlighting a wide range of programs focused on identity.
Sole social media content creator for I.D.E.A.-related content on Twitter, Facebook, and Instagram with 100K+ followers
Streamlined content creation process and collaborated with curatorial staff and the marketing department to develop insightful posts around topics of race and identity; centered staff and ongoing programming related to DEI issues; and highlighted less featured art collections
Relayed DIA Director's public statements and responded to comments/messages surrounding public criticism of institution's handling of racial issues